About No Tomorrow Tattoo
Friendly and Honest Tattooing. We will give you our honest opinion on the idea for the tattoo you want. You are not just a canvas. You are our client and our friend. We want what's best for you. Here at No Tomorrow Tattoo "Every Tattoo & Piercing is Important."
-Thank you & All the best.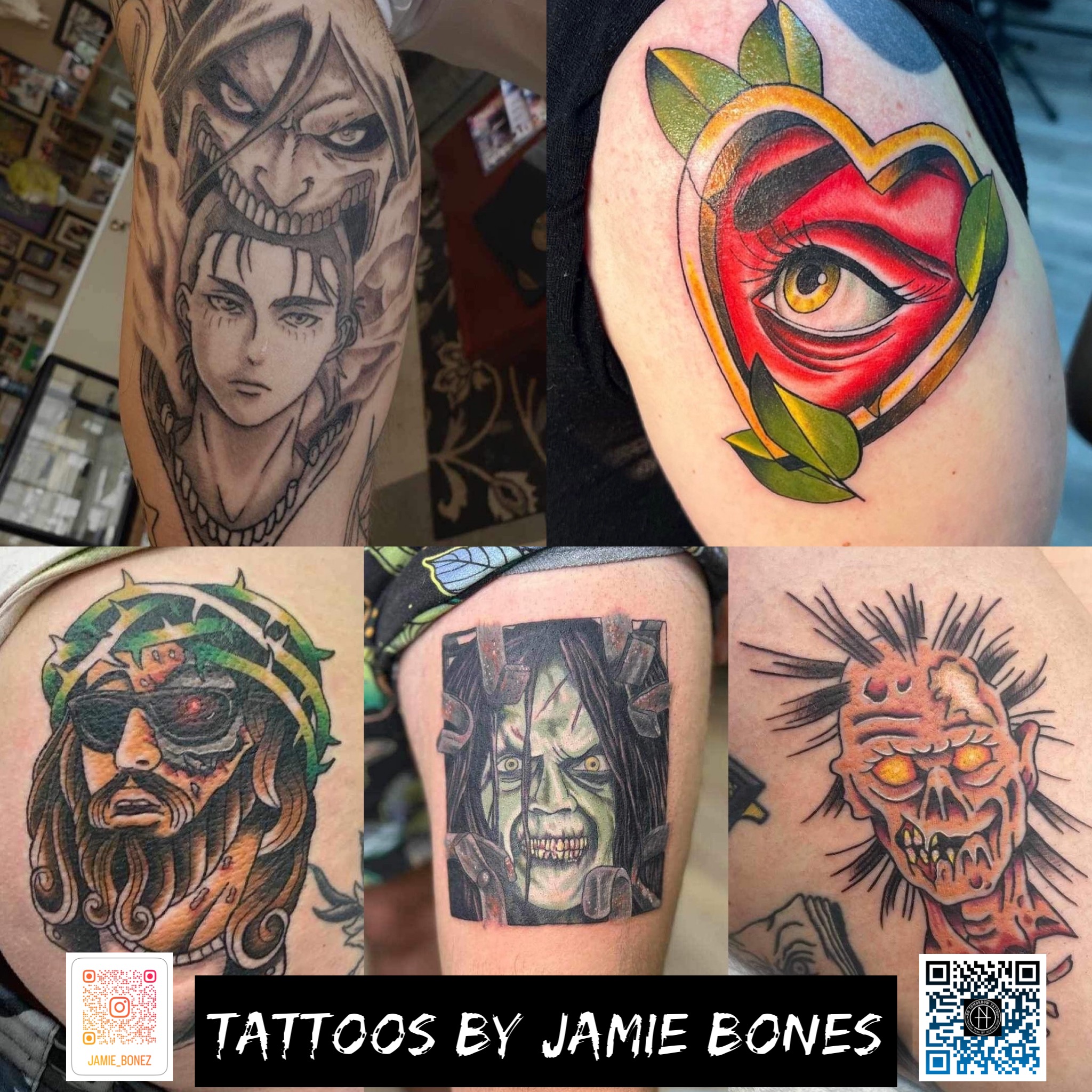 Published July 23, 2023



Meet Jamie Bonez, the skilled and creative tattoo artist at No Tomorrow Tattoo LLC. If you're into video games, horror, or traditional tattoo art, then you're going to love Jamie's work. His artistry is second to none, and he's a great person to work with.
One of the things that sets Jamie apart from other tattoo artists is his dedication to his craft. His passion for tattooing is evident in every piece of art he creates. Jamie takes great pride in his work, and it shows in the final result. His attention to detail is unmatched, and he always strives for perfection.
But what really makes Jamie stand out is his personality. Despite his immense talent, Jamie is incredibly approachable and humble. He's always willing to listen and take on new ideas, and he makes sure that his clients feel comfortable throughout the entire tattooing process.
Whether you're a seasoned tattoo enthusiast or a newbie looking to get your first ink, Jamie Bonez is the artist you should be booking with. His unique style, dedication to his craft, and friendly demeanor make him the perfect choice for your next tattoo. Check out his portfolio, and see why he's quickly becoming one of the most sought-after tattoo artists in the game.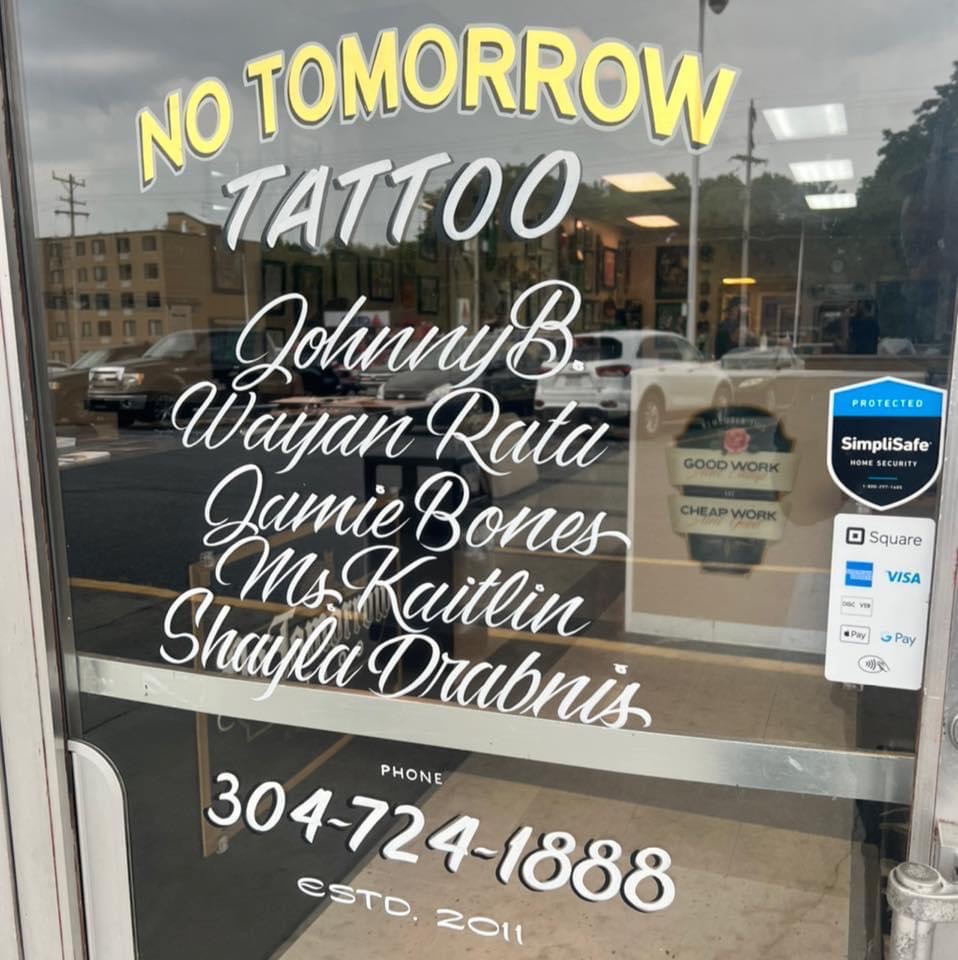 Published June 07, 2023



We are excited to help with your next tattoo! With 5 resident tattoo artists you are going to find the right tattoo artist for you. We also offer body piercing on a stricktly walk in basis.
Here is the updated link to No Tomorrow Tattoo mailing list. Thank you for everyones continued support and patience. https://explore.notomorrowtattoo.com/mailing-list-signup
all
Color
Black & Grey
Realistic
Featured Artists
We will help your ideas come to life.
Contact No Tomorrow Tattoo
Location:
130 Augustine Ave Unit 54, Charles Town, WV 25414
Email:
notomorrowtattoo@gmail.com
Call: